Brides By Dani - Luxury Hair & Makeup Services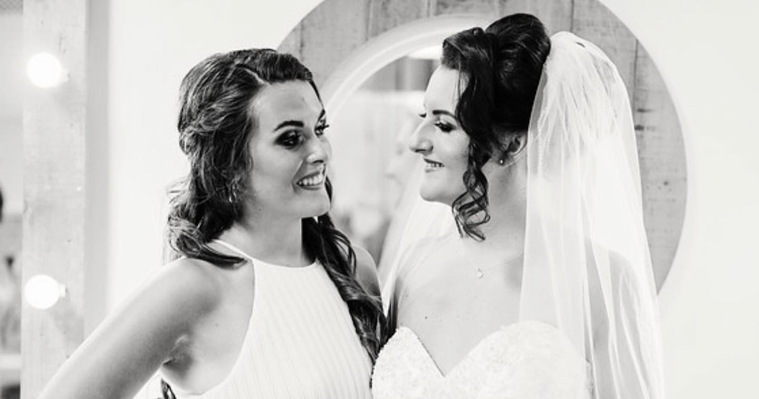 Your wedding day is one of the most important days of your life and one in which you would like to be looking and feeling your absolute best!
At Brides by Dani we provide high quality makeup and/or hair services
My years of experience in the industry allow myself and my bridal team to use a combination of the right luxury products and tools to create bespoke hair & makeup suited to your individual needs

Please get in touch today to receive a bridal brochure including prices and FAQ's
ANNABEL
"Dani was great, listened to what you wanted and is a lovely person to have in preparation and for a special occasion. I would recommend Dani to anyone who needs professional high quality hair and make up done"
GEMMA
"I wouldn't want anyone else to do my make up for special occasions. Dani always delivers and listens to each individual about how they want their make up to suit their style. She is professional and knowledgeable. Would highly recommend."
SOPHIE
"Really amazing makeup artist! Created the exact look I was going for for my wedding day. I was very impressed! I highly recommend Dani for any event."
DANIELLE
"I hired dani for my dads wedding, me and my sister were bridesmaids- she came to our house which was really easy for us and instantly took the stress away. We had hair and makeup and she did exactly what we wanted and it lasted all day"
TESSA
"Dani was fantastic. I was a bit apprehensive about having my makeup done on my wedding day, as I don't normally use any at all, but Dani struck a perfect balance between a natural and a glamorous look. It was not only her work itself that gave me an extra boost of confidence, but also her extremely sensitive, kind, caring and humorous demeanour. She put me at ease and helped me relax on the day, but also during the run up with the trial. My sister was also extremely happy and felt very well looked after on the day, too. I cannot recommend enough. She is brilliant! Thank you, Dani!"
MEL
"Dani's work is outstanding, she made me feel very comfortable throughout the whole process, I could have actually fallen asleep as I knew i was in safe and capable hands. Dani is very confident and I can honestly say she did an amazing job! she arrived at 11am and i was still looking amazing for my event that started at 7pm!!! Thank you so much!"